Herunterladen unsere white papers
Hier finden Sie die interessanten Whitepaper von Aptic zu aktuellen Themen der Finanzdienstleistungsbranche.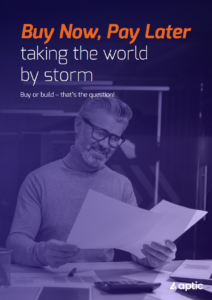 BNPL is on the rise.
Buy

or 

Build 

– that is the question
Buy Now, Pay later has taken the world by storm. 
Both third-party solutions and in-house developed software to offer BNPL has pros and cons. 
So, what will you do: Buy or Build?
In this whitepaper, we take a closer look at exactly that and give you valuable insights into your decision.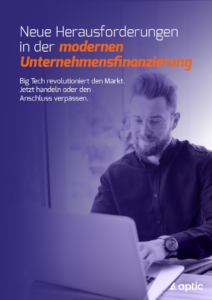 Neue Herausforderungen in der 
modernen Unternehmensfinanzierung
Dieses Whitepaper befasst sich mit den relevanten Trends und geschäftlichen Herausforderungen, die derzeit im Finanzsektor zu beobachten sind.
• Wie verkürzt man die Zeit bis zur Markteinführung?
• Wie lassen sich die Gesamtbetriebskosten senken?
• Wie werden neue Regelungen und Vorschriften auf dem digitalen Markt umgesetzt?
• Und wie lässt sich die Digitalisierung der Geschäftsabläufe bes chleunigen?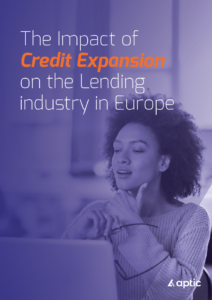 The impact of
Credit Expansion

on the lending industry in Europe
What we discuss:
Credit management in the context of COVID-19
What happens when governments remove their support?
The result of Aptic's research on the state of credit management
…and a lot more!