What do successful teams have in common, and why do some succeed, but others don't? Over the years, I have been involved in many successful teams, both as a softball player but also in my professional role, where I have seen companies grow from consist of only a few people to a big successful business, like Aptic is today. 

So how should you proceed?
There is, of course, a lot of research on this phenomenon, and I am willing to admit that I have not done any in-depth study. This is simply based on my own thoughts and I have found four factors that I think characterize a successful team. (I use sports metaphors because I love sports but of course it is possible to replace "teammates" against "employees" and "leaders" against "managers".)
Clear goals
My team had ended up in a second place in the European Cup where we lost the final game with 1-0 against the home team from Holland, the same year we lost the semi-final in the Swedish championships. There and then we decided not to lose again – we set up a goal to win the Swedish championship the year after.
Having a common goal to strive for will make everyone know what is to be achieved. Then breaking down the goal at an individual level means that everyone knows what their role in the team or business is – everyone cannot know everything. When everyone feels that their work are important and meaningful it creates invaluable commitment.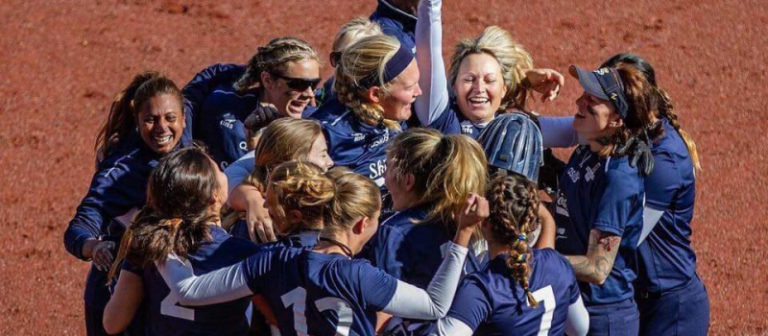 Hard (and smart!) work
Of course, it is not as simple as "just deciding" to win a championship; it also requires hard work. We decided to train harder and more but also smarter than the other teams. That summer we put in more training a week than before, and we ran more laps around the lake next to our field than I can count  – all to be able to be stronger and perform better during games. We also worked to get quality training and absorbed new findings and techniques from the US to be at the forefront.
Now, I'm not saying you should work 80 hours a week to succeed but work smart, take influences from others and practice on what you want to be really good at.
Have fun together
We had goals, and we worked our butts off at practice, but we never forgot to have fun. We spend time together even outside the field, and there was always room for laughter and practical jokes. We also had a lot of inside jokes which created a team spirit that was inclusive and made new players feel welcomed right away.
Having fun is under-estimated in many workplaces but, according to me, extremely important to make people perform better.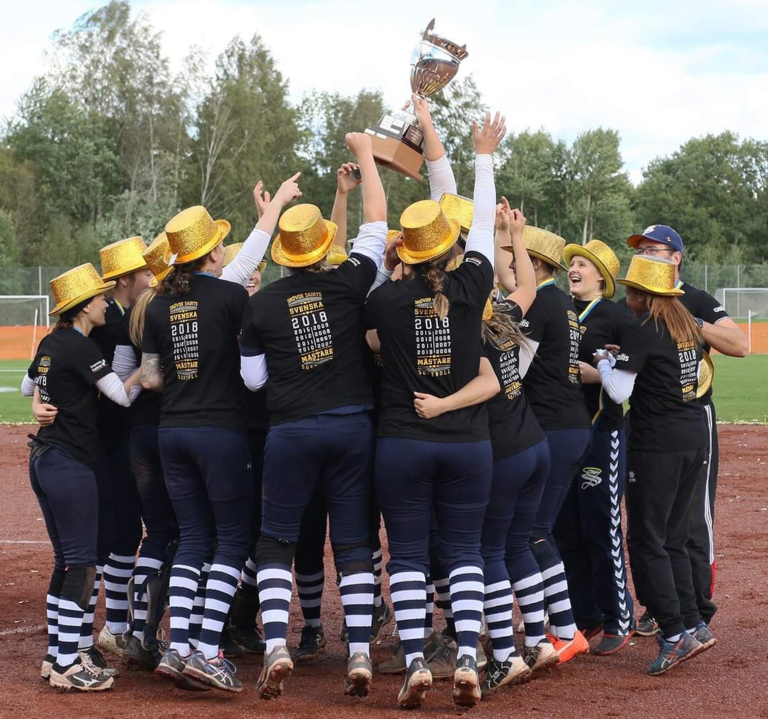 Trust
In our team, we trusted and played for each other but also for our coach. He had deep knowledge of the game and a fantastic ability to make everyone pull in the same direction.
In successful teams, there is a trust to each other but also the leader or manager. To have a coach and teammates that trust you and your skills on the field means so much for a player's performance. This, however, works both ways, you as a player needs to have trust in your coach and believe in the philosophy and strategy he or she has laid out for you to reach the common goal. Otherwise, you will not go all the way.
How it went for our team? Well, the year after the European cup loss, we won the clubs first Swedish championship and the year after that we won the European cup in division 2 and brought Sweden up in the top division (The Champions League of Softball) After that first gold we managed to repeat the success 6 times which led to seven straight Swedish Championships. The club now holds nine Swedish Championship gold and some players have been a part of them all.
In summary
Set clear goals for your business and make sure it is broken down on an individual level, it creates engagement, and the employees will feel important.
There is no such thing as a free lunch, to work smart and hard is necessary, be influenced by the ones that have succeeded and copy if possible. Practice makes perfect!
Have fun, make room for laughter and spend time together. People that respect each other and are having fun will perform better.
Trust each other, have faith in that every person has the competences and will to get the job done. Inspire and engage with passion!